Having a social media presence for your hearing clinic can increase brand awareness, improve the customer service experience, and give you access to low-cost targeted marketing. But beware! Without following a social media strategy and sending out consistent, polished messaging, your social media presence could be harmful to your brand. Here are five mistakes to avoid:
1) Not defining your target audience
Customers trust and buy from brands that convey consistent messaging in their marketing. Without a defined target audience, consistency diminishes. Every social media post should speak to your ideal customer. When defining your target audience, include demographic information such as age, gender, location and interests.
2) Posting the same content on different social media channels
Although you may think having content on every social media channel is helpful, posting undifferentiated content can diminish your brand and waste time. Be wary of posting the same content on LinkedIn and Facebook. Unlike Facebook, LinkedIn caters to business professionals and is an internet hub for brands, companies, and professionals to connect, find talent, and share ideas. For LinkedIn, consider creating content around your business, such as meet our team pieces, current job postings and industry news.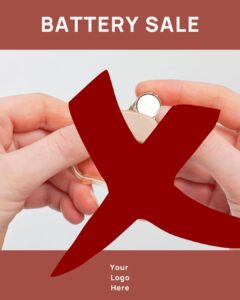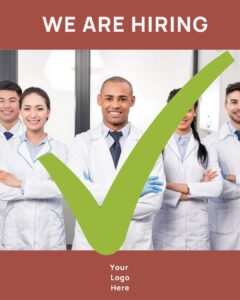 3) Not formatting your post for mobile and desktop viewing
About 83% of users view social media on a mobile device. It is essential to check how your post looks on both desktop and mobile devices. When creating your business page, be aware that background images tend to resize when the user is on a mobile device, sometimes causing cropping of image elements. To combat this, important aspects of the image, for example, people's faces, are centred and before posting content, view it on both desktop and mobile applications.
4) Too much promotion
A good content rule to follow is the 80/20 principle. Eighty percent of your content should create value, while twenty percent should be promotional. When creating content, remember why people use social media in the first place, to gain knowledge, to seek connection, for entertainment, and to shop for products. Like creating value when people walk into your client, your social media presence should do the same.
5) Not using analytics
Reviewing your social media analytics is essential to creating an effective social strategy. Your analytics give you important insights into what type of content your audience prefers and when your audience is online.
By avoiding these five mistakes, you can improve your social strategy overnight. To learn more about social media analytics and building a solid social media strategy for your hearing clinic, check out our latest course Social Media Marketing for Hearing Care Professionals.
If you found this blog helpful, please share it on social media!