Cerumen Management
Comprehensive Online Cerumen Management Course for Healthcare Professionals
Learn in 4K Video
You will learn the 3 safe and acceptable methods of cerumen management: micro-suction, curettage & irrigation. We will review each method in detail with video demonstrations and equipment reviews!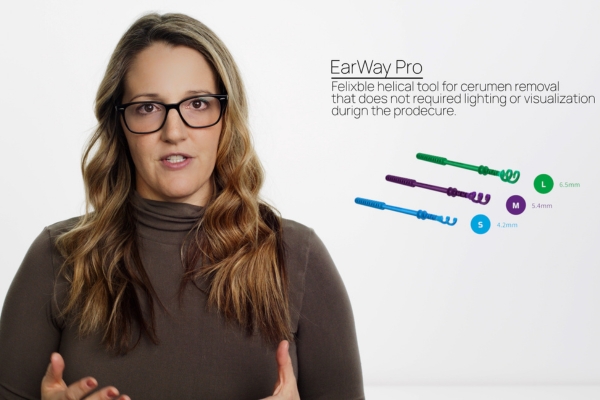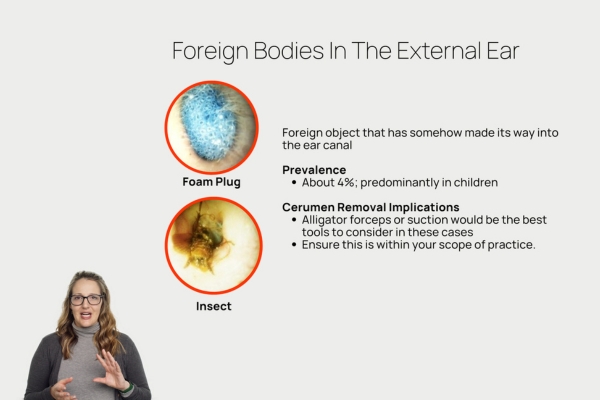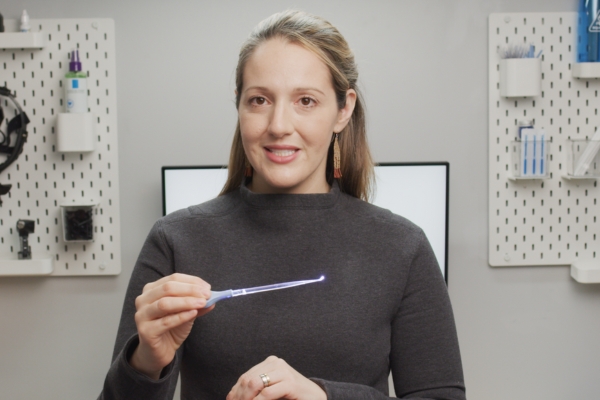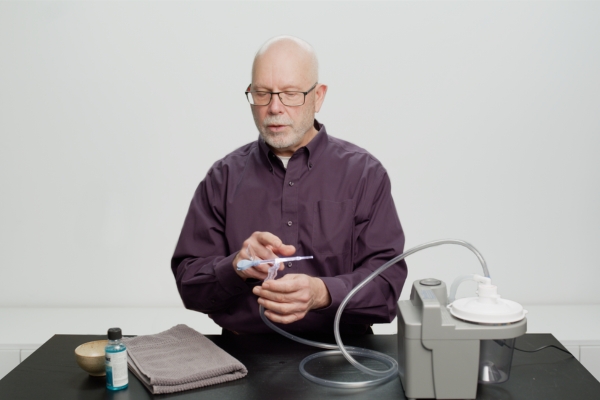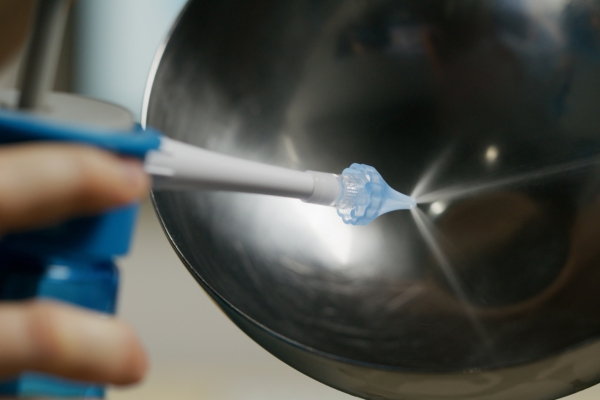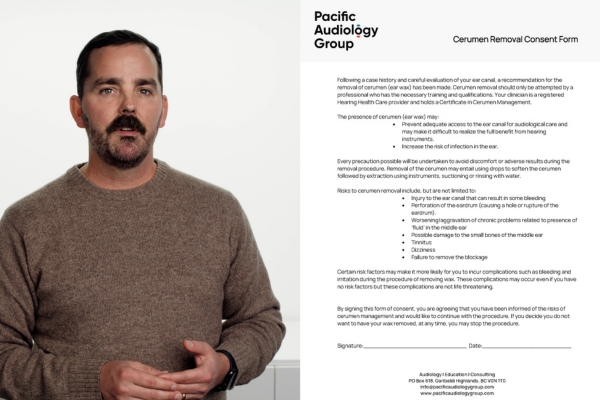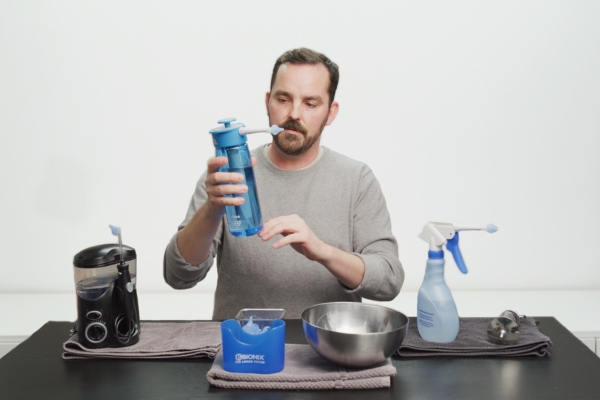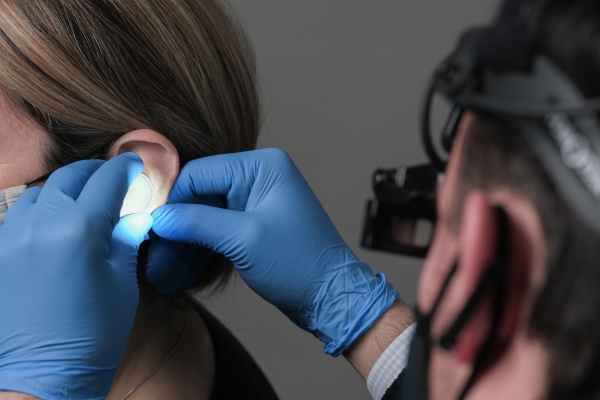 What Customers Are Saying
This course is fantastic – by far the most comprehensive cerumen management course that I have taken. The content is high quality, interesting, and easy to digest. The saved progress and downloadable templates are perfect for busy professionals.
I would highly recommend this course to any audiologist or other all healthcare professional looking to excel in cerumen management.
This course is very straightforward and designed to train all levels of experience. We are an onsite occupational medical clinic and needed to ensure proper technique and to increase our employee's comfort by having professional training.
Most valuable to us were the various options for irrigation, the types of otoscopes available, referral indications, the use of the pre-procedure questionnaire, and a consent form.
Course Description
This course is designed for both professionals with cerumen management experience and for those just starting out. The course focuses on the three main methods of removal: instrumentation, irrigation and microsuction. Course content covers all aspects of cerumen management including ear anatomy, cerumen theory, assessment steps, cerumen characteristics, equipment training, technique, infection control, documentation and discharge. What sets this course apart are the high quality training videos which take the user step-by-step through all aspects of performing cerumen management. Filmed demonstrations of all three methods of cerumen removal are included so users can learn by observing proper technique.
The course focuses on current best practices and is designed to give the student the ability to learn from home on their own time and at their own pace. Approximately 4 – 5 hours in length, it includes quizzes to evaluate the user's understanding throughout the course. Upon completion, a Certificate of Completion is available.
Benefits of Taking This Course
Save Time
Decrease out-of-office referrals by removing cerumen in-house.
Increase Career Satisfaction
Clinicians performing cerumen management report it is rewarding.
Stay Relevant
Keep an edge over the competition by increasing the services you offer.
Increase Patient Satisfaction
Offer a service needed by most hearing aid users and seniors.
Increased Revenue
Achieved by creating a fee for service practice or reducing rescheduling.
Increased Professional Skills
Advance the clinical skills your practice can offer.
Approved For Continuing Education With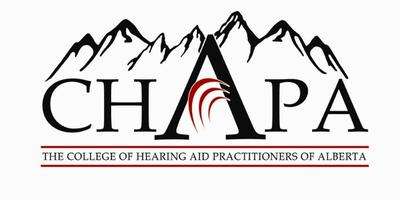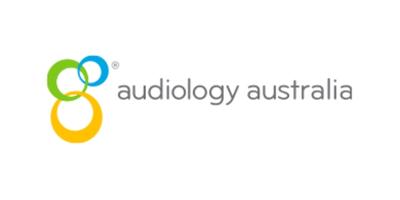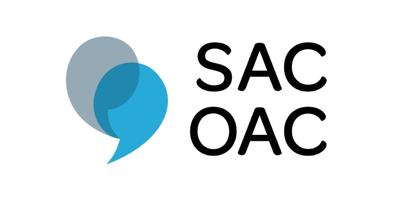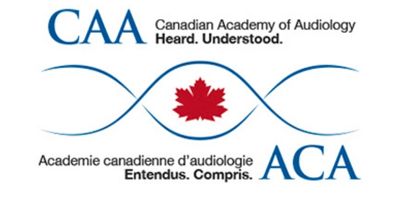 Am I eligible to take this course?
This is a complicated question, but we will do our best to provide some clarity here. Depending on where you practice, cerumen management may fall within the scope of practice for physicians, nurses, audiologists, and hearing aid dispensers. Anybody can take this course, but we need to first answer the question of whether you are eligible to practice cerumen management in the first place. For most healthcare professionals, their state, provincial, or federal healthcare regulatory body will have guidelines on who can perform cerumen management, the training that is required, and in some cases the degree to which it can be performed. To answer this question accurately, you must check with both your regulatory body and professional association for the most up to date information. 
What sort of equipment will I need to get started?
In the course, we review all common methods and equipment and you will ultimately choose your preferred equipment based on considerations for space, cost, efficacy, and again your professional regulatory body. 
Is this course accredited?
Currently, the course is approved for 4.5 CE Credits through the International Hearing Society. Your professional association or local regulatory body may require this or other accreditation, so we again recommend checking with them prior to beginning study in this area. 
Does this course provide certification?
At the end of the course, you will be able to download a Certificate of Completion. Certification, if required, is provided by either your local regulator or professional association and this depends on where you practice. 
Does this course offer closed captioning?
Yes, English captions can be switched on or off throughout the course.